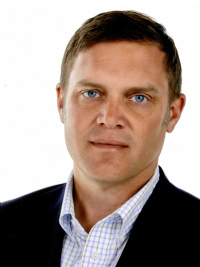 Partner - Kenneth Shore
Bank of America Plaza
901 Main Street, Suite 3300
Dallas, Texas 75202
214-593-9110 (Direct)
214.593.9110 (Firm)
214.593.9111 (Fax)
EMAIL Kenneth Shore


vCard
Biography
Kenneth Shore practices in the areas of oil and gas law, business litigation, professional negligence, and intellectual property. Kenneth's oil and gas title litigation practice includes suits to quiet title, trespass to try title, lease termination, and lease washout cases. Kenneth's oil and gas litigation practice also includes breach of joint operating agreements, breach of implied covenants in oil and gas leases, breach of royalty provisions, professional negligence, defective oilfield products, oilfield accidents and personal injuries, oil and gas IP litigation, and surface owner disputes. Kenneth also represents clients in oil and gas transactions, including acquisitions and divestitures, purchase and sale agreements, assignments and bills of sale, title and operational due diligence, exploration agreements, salt water disposal agreements, farmout agreements, acquisition financing, and workouts. He has been board certified in oil, gas and mineral law by the Texas Board of Legal Specialization since 2006. Other areas of Kenneth's litigation practice include accounting negligence, securities litigation, personal injury, and defective product litigation.
Kenneth brings a unique understanding of oilfield issues to his practice having grown up in an oil and gas family and worked in the industry for more than 25 years. Kenneth has had senior management roles at TEC Well Service, which operated 32 workover rigs in East Texas and the Permian Basin, and at Energy Contractors, which operated workover rigs, swab rigs, and vacuum trucks throughout the Marcellus Shale region. In addition to his service company experience, Kenneth has owned and operated Shoco Production, LLC since 2004. Shoco operates more than 100 wells throughout Texas. In his role at Shoco, Kenneth oversees oil and gas A&D transactions as well as managing on-site drilling, completion, and workover activities and facility installations. This experience gives Kenneth a deep understanding of oilfield legal and operational issues that allows him to bring creative ideas to clients' legal problems.
After law school, Kenneth clerked for the Honorable David Folsom, United States District Judge for the Eastern District of Texas.
Education
BA, Economics, Texas A&M University at College Station, 1995
Master in Professional Accounting, McCombs Graduate School of Business at the University of Texas at Austin, 1996
JD, Dedman School of Law at Southern Methodist University, 2000
Affiliations
Association of Energy Service Companies, Board Member 2006-13, Chairman of the Legal Affairs Committee 2007-13
Texas Alliance of Energy Producers, Board Member 2010-13, 2015-18